We're an affiliate
We hope you love the products we recommend! Just so you know, we may collect a share of sales or other compensation from the links on this page. Thank you if you use our links, we really appreciate it!
Rock Climbing:
A sport of climbing up, down or across a natural rock formations. The main goal is to reach the summit or the end point of a route without falling.
As it is a physically and mentally demanding sport, it oftentimes tests a climber's strength, and to climb the rock easily, it is essential to have accurate gear and most importantly intact and optimum shoes.
Rock climbing shoes are the main point, between the rocks and you and if by mistake you choose the wrong shoe,it can really exterminate the fun and ruin your experience.
Climbing shoes are different from regular shoes and sneakers. These shoes should support your foot, allow sensitivity and should have a great grip towards the surface.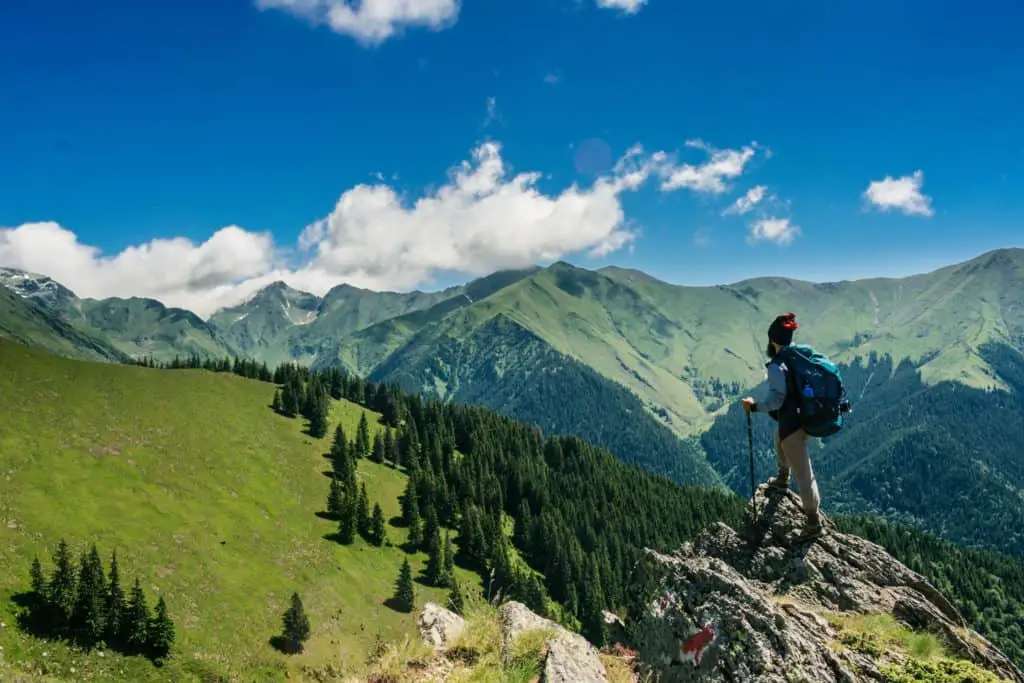 "Climb mountains, not so the world can see you but so that you can see the world".
Following consideration should be kept in mind while selecting a perfect fit for rock climbing shoes:
Shoes should be tight but not tight enough to cause pain. A perfect pair of shoes should be like a dress, supportive yet comfortable.
 Shoes made of synthetic are perfect as leather shoes stretch and loses its grip after a few climb whereas lined leather stretches less yet is not comfortable enough. Hence, synthetic shoes are preferable.
When it comes to beginners, stiffers and flatter shoes are an best opt.
 Lace up shoes are also preferable as they can be micro adjusted and keeps the feet comfortable all day long.
During a break or cragging, removing tight shoes can be a hurdle and for that,velcro closures are an best opt.
Shoes for women climbers are way differ from those of men as these shoes tends to be narrower and have a higher arch.
For buying the best shoes, it's advantageous to buy from stores where you can check the efficiency of the shoes in the store climbing facilities.
Another thing that is of importance while buying rock climbing shoes is its shape. As it determines its comfort and performance.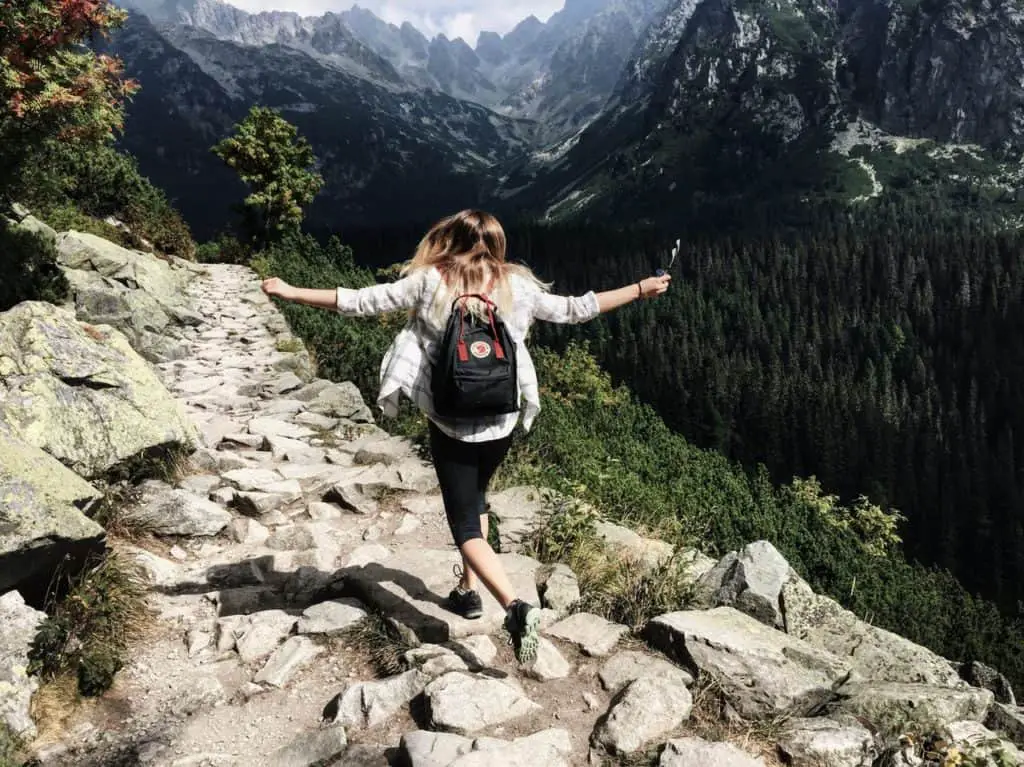 There are 3 shapes in rock climbing shoes.
Flat shoes are symmetrical and are useful in long and multi pitch climbing
Curved shoes have a definite arc and are more asymmetrical
Shoes with asymmetric hook and shape, uses the tension of the shoe sole to generate grip and push the weight of the foot on the toe and helps to move forward.
In order to get propitious shoe, it is recommended to buy them at the end of the day when feet are slightly larger than usual hence providing a perfect fit.
Another tip for perfect shoes is to pay attention to heel. Try to walk on your toes to make sure your shoes doesn't press pain on your tendons.
Also a side note, it is also essential to wear socks as it provides extra cushioning and yet still have the sensitivity and flexibility that you'll need for rock climbing.
Here's a list of the company that provides varieties of rock climbing shoes for men, women and children.
ClimbX
Tenaya
Evolv
LA Sportiva.
And following are some amazing shoes for rock climbing that can be found both in stores and online and can always fit into your Budget.
      ● Pros:
padded collar and heel for comfort. 
Double stitch construction
 Polypropylene midsole
Shoes come pre downsize
      ● Cons:
● Cannot be used for outdoor or for sports
● Could be uncomfortable to walk
● As being downsize, cannot fit very perfectly.
.
      ● Pros:
● Leather
● Fascinating lacing system
● Climb in comfort
● All around performance
     ● Cons:
● Rubber is not very soft
● Tenaya- oasi unisex rock climbing shoe
    ● Pros:
● Synthetic
● Microfibre closure system
● Velcro, pat system
● TXT treated cotton
    ● Cons:
● Is not fit for aggressive climbing
● Can hurt your heels
● Is not fit for short climbs
● Evolv- men's defy climbing shoe
    ● Pros:
● Synthetic
● Asymmetrical
● Nylon lining
● Poor edging
● Oder problems
● Not great for pockets.
● Evolv skyhawk climbing shoe- women's
● Pros:
● Unlined leather
● Synthetic overlay
● 4.2mm Trax SAS rubber outsoles
● Cons:
● Small sizing
● Super small runs
● Uneven sole
● ClimbX- crush lace-Red-rock climbing / bouldering shoe 2019
● Pros:
● X-Factor Sticky Rubber Sole
● Padded Ankle Cuff
● Breathable Mesh Padded Tongue
● Rubber Wrapped Sticky Heel
● Cons:
● Not available for variety of foot shapes
● Sticky heel
● Single padded sole
.
● Pros:
● Rubber sole
● Removable insole that supports the feets arch
● Thicker topline
● The overall structure of This style shoes compliments the anatomy of the foot and provides the foot greater opportunity to self-strengthen
● Cons:
● Sizes are way to small
● If standing for too long, heels gets tensed, and feet start to hurt.
● Tends to rub at the back of the feet.
● Five ten- women's rogue VCS climbing shoe
● Pros:
● Stealth® C4TM rubber outsole (4.2mm)
● Partially-lined leather upper – 1⁄2 size stretch
● Velcro closure for easy on/off
● Stiffness: Medium
● Cons:
● No toe hooks
● Slim sole
● Hard to leverage on anything small
And yet after all the struggle you still can't find the perfect fit, head on into the gym and ask anyone at the front desk or even any of the climbers around the gym!
At some point we all have decided to try rock climbing,but that chain of thought ends when it comes to picking up gears and choosing shoes, and we all know how heck of a job it is.
But at the end of the day what matters is that the shoes you choose should be for yourself and should fit you and no one else.